Homes For Sale in Town Center, Virginia Beach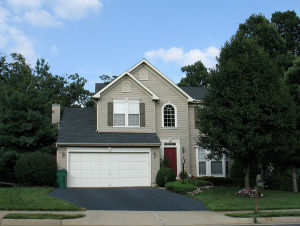 Homes for sale in Town Center, Virginia are located in the heart of the action. It's this location that makes them some of the most coveted pieces of real estate in the Virginia Beach area.
Buying real estate in Town Center is a good way to put yourself in the midst of all the exciting events that go on here.
Town Center Homes for Sale
November 29, 2023
Neighborhood:
Westin Residences @Town Center
Still looking for your ideal waterfront home in the Town Center real estate listings? Contact the PerfectHome Team today to start your home search and let our professional real estate agents pre-qualify houses that meet all of your real estate needs!
Town Center Homes For Sale
Town Center homes for sale fall under one of the newest, thriving areas in Virginia Beach City. Groundbreaking for the project, which will open up more homes to interested buyers, originally began in 2000. Construction on office buildings, hotels and prime commercial real estate was carried out on 4 distinct phases. This has helped develop the area's economy in a very positive way.
Parks in Town Center
The city hosts several recreation centers, which sometimes offer their facilities to those living in Town Center real estate for free. Beach Garden Park is close to the oceanfront area, offering 2 ballfields, a playground, walking trail, and mini-shelters. One of the top beaches, Little Island Park, offers a great place for swimming and water sports. Each of the 7 recreation centers neat Town Center homes has its own pool.
Amenities Near Town Center
Town Center homes for sale are close to some of the Virginia coastline's best attractions. Back Bay National Wildlife Refuge / False Cape State Park, located off Sandpiper Road, gives visitors easy access to area wildlife.
The Thoroughgood House, on Parish Road, is just one of several exciting museums close to homes for sale in Town Center. It features Colonial architecture with distinctive touches that are unique to that period. Also worth visiting is the Old Coast Guard Station, with fascinating exhibits about both the area's shipwrecks and Coast Guard operations.
Town Center Events
The Sandler Center for the Performing Arts on Market St. is convenient for any Town Center home buyer. It's quite famous for hosting Broadway at the Center, which brings favorites from Broadway to area residents and visitors.
Virginia Beach Restaurant Week, held each January, highlights cuisine from over 60 of the top restaurants in the area. Full 2 and 3-course meals are offered, at a reasonable rate per person.
Like the sound of life in Town Center? Contact a PerfectHouse Team expert to find the perfect home.