Homes For Sale in Chesapeake, VA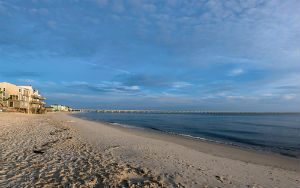 If you're looking at homes for sale in Chesapeake, VA then you're in for a treat. As an independent city in Norfolk County, Chesapeake came into existence in 1963. That being said, the area has a rich history that dates back to the mid 1600s.
The town is the second largest in Virginia in terms of land mass, which makes it home to a number of activities and attractions to draw you into its charms. Once you have the chance to browse through the town, you will see why so many people love to live here and call it home.
Read more to learn about events and attractions in Chesapeake, or browse the real estate listings below.
View Current Chesapeake Listings
October 2, 2023
Be the first to know about new Chesapeake, VA real estate listings. Register for a free account to get instant email alerts on new homes!
Chesapeake Homes For Sale
Chesapeake homes for sale reflect the blend of historical styles in the area and include waterfront homes, traditional estates, and modern cottages. It's not uncommon to see two-story homes with tall gabled roofs and sprawling front porches.
Recently ranked the 21st city to live in by Bloomberg Businessweek, this city is home to a population of warm, friendly, and diverse residents.
Living in Chesapeake Homes
There's a wealth of events and attractions near Chesapeake homes. In addition to the many shopping, cultural and sightseeing opportunities in the city, you'll find that the area is also a great place for outdoor activities such as bird watching, golf, fishing, biking, hiking, kayaking and more!
One of our local favorites is a regular haunt on a hot summer day. Head over to Bergey's Breadbasket and enjoy some of the best ice cream around town. Regardless of how many times you go here, you will always find something new and exciting to tantalize your tastebuds and leave you wanting more.
Bergey's Breadbasket also features a farm with fresh produce and flowers, along with a sensational bakery - bring home fresh baked bread or a homemade pie for the whole family to enjoy.
#chesapeake-communities#
Start your home search today. Contact the PerfectHouse Team to start looking at Chesapeake real estate.