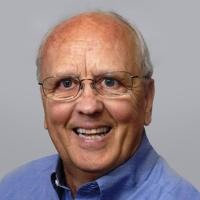 "A Classic Approach to Real Estate"
Over 50 years ago, Wayne Russell began his real estate career. Like most people new in a field, he relied heavily on beginner's luck. Today, he relies on experience. They say "experience is the best teacher" which rings true when it comes to Wayne's time in real estate. It's hard to imagine anyone dedicating that much time to their career and not encountering almost any situation at least once, with a few hard knocks along the way.

Because of this, Wayne has a wealth of answers and offers solid, seasoned guidance for his clients. He knows that properly serving your clients requires more than a 9-5 commitment. Wayne lives by personal commitment to always be better this year than the last...a better Realtor®, a better husband, a better person.

Wayne's consistent investment of time and money in today's Real Estate world keeps him on the cutting edge of business, prepared to respond whether at home, in the car, or at the office.
Under Contract 2115 Richmond Ave
Portsmouth, VA 23704