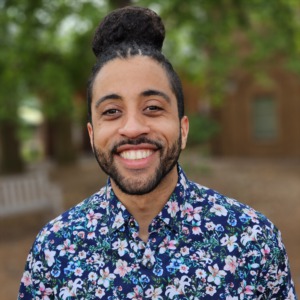 Jaine Lindo brings a diversity to the team that we've never had before! No, we're not talking about his physical appearance or super cool Caribbean accent. Jaine brings years of working in accounting and finance industries, retail, and entrepreneurial ventures to the table. He has worked in basically every service industry from being a busboy in a restaurant to working at the same table as CEOs. All of those experiences have led him to pursue a career in real estate and offer top notch client care, while also remaining sympathetic to every individual he may come across.
A common question Jaine gets when folks hear his accent for the first time is, "Cool accent! Are you from Jamaica or something?". Politely, he chuckles and responds,"No, not Jamaica. I was born in Curaçao and raised in St. Maarten." Jaine's Caribbean roots and upbringing from his supportive mother have instilled a strong work ethic in him. Jaine is no stranger to overcoming challenges. When he was just 16 years old, he came to the United States without family, to pursue an American college education and to play his favorite sport, "the real football" (AKA soccer). At the conclusion of his undergraduate and graduate education, Jaine earned a Bachelors and Masters degree in Business Administration with a concentration in Marketing.
Jaine lives in Hampton Roads with his wife and their dog Lee. He volunteers weekly at his church teaching 5th graders and also with various events throughout the year. He is passionate about helping people in whatever stage of life they are in. With an education in Business and Marketing, many years of hard work and perseverance, and experience in various service industries, you can rest assured that Jaine will not only help you find your Perfect House, but he will keep you informed every step of the way and ensure your needs are met.